Assalamualaikum
Korang tak rasa awkward ka tetiba lepas 4 bulan, MD kembali dengan entry Hepi Mother's Day?
Haha i dont think people care 'bout me that much..
Hai kawan-kawan.. Mr Doctor kembali lagi...
Booooooooooooooo..
**Lempar botol, selipar ataupun RM50..
Ok lap air mata, terima kenyataan blog ni dah tak laku..
Dah terabai lama sangat.. Miss me?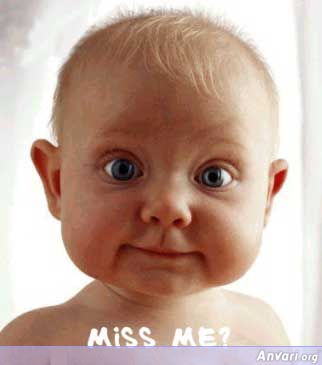 BUSY, BIZI, BIZZI, SEBOK, SIBUK, Arghhhh cliche semua tu..
Nak berstory sikit boleh? Mohon x bosan..
Pada suatu malam yang gelita, dikala angin bertiup sepoi-sepoi bahasa,
menggamit kedinginan, sehingga meresap ku tulang solbi..
khatuihhh.. Merapu merepek meroyan.. Straight to the point..
ME : (On my cellphone) Mak masak sedap-sedap na.. Pukoi 3 pagi sampai la kot..
MAK : Hmmm ya la.. Nanti mak masak..
Later when abah picked me up at bus station..
ABAH : Hang suruh mak masak sedap-sedap ka?
ME : Ha laaa.. Lapaq gila ni..
ABAH : Hang tau dak mak dah seminggu xleh jalan? Mak kena stroke..
ME : **Tears............
It had been a week! Nobody tell me..
They don't want me to get worried..
Macam drama kan?
Balik tu mak terlantar atas katil..
Her voice pun not so clear.. Half of her body dah paralyzed..
Almost 4 months now..
Alhamdulillah, dah boleh jalan balik, although still guna tongkat..
we tried so hard to cheer her up, give her strength, and motivation..
The most important is, her, herself..
Semangat mak tinggi.. Im so proud of her..
Im so proud to be her son..
Arghh demm this tears.. haha
Dulu masa kecik mak ajar kita belajar jalan..
Sekarang bila mak dah tak-berapa-tua-lagi kita pulak support dia
OK ENOUGH!
So that's why MD kembali dengan entry hepi mother's day tu..
And that's why jugak MD dah 4 bulan x update blog..
Well, pray for my mom will you =)
OH! Ada sapa-sapa perasan blog ni dah berubah sikit?
Right.... nobody cares bout this blog anymore..
So this is the old one..
And the new one.. upgrade sikit ja pun..
Dah xdak caption "ini blog lelaki" tu.. lepas ni ada lagi la insan yang panggil MD akak..
P/s : Mind your health.. Jangan ingat muda-muda susah kena penyakit..
---
Connect With Me in Social Media: